In this article, we have compiled some shipping prices for recently completed moves from Singapore to Australia and will present them in this article along with some information that we trust will be of value to you in deciding the best shipping option for your move to Australia.
Shipping Option 1: Groupage Shipping
Groupage Shipping is the most economical way to move your gear to Australia.
If you're thinking about moving to Australia in 2023, these recent Groupage Shipments show different sizes and where they're going, along with their costs in SGD. This clear pricing highlights how choosing Groupage Shipment can be a smart and affordable way to move your stuff to different cities in Australia.
| | | | |
| --- | --- | --- | --- |
| Shipment Size | Volume | Door to Door cost | Cost per Cubic Metre |
| 8 Boxes | 1 Cubic Metre | SGD 1,200.00 | SGD 1,200.00 |
| 16 Boxes | 2 Cubic Metres | SGD 1,350.00 | SGD 675.00 |
| 24 Boxes | 3 Cubic Metres | SGD 1,650.00 | SGD 550.00 |
| 48 Boxes | 6 Cubic Metres | SGD 2,700.00 | SGD 450.00 |
| 80 Boxes | 10 Cubic Metres | SGD 3,400.00 | SGD 340.00 |
Shipping Option 2: FCL (Full Container Load) Pricing
If you have boxes and furniture to ship, FCL (Full Container Load) shipping may be a better option for you. We hope that these recently completed FCL moves along with their prices can help with your move planning and budgeting.
| | | | |
| --- | --- | --- | --- |
| Shipment Size | Volume | Door to Door cost | Cost per Cubic Metre |
| Half of a 20ft Container | 15 Cubic Metres | SGD 7,500.00 | SGD 500.00 |
| Full 20ft Container | 30 Cubic Metres | SGD 8,900.00 | SGD 296.67 |
| Full 40ft Container | 55 Cubic Metres | SGD 13,900.00 | SGD 252.73 |
Most Economical Method to Ship
As we can see from the above shipment costs, the most economical method of shipping depends on how much you are shipping. If you are shipping a small number of boxes, the consideration would be the total price of the shipment, rendering the groupage option the best fit for you. However if you are shipping furniture along with your boxes, the price per cubic metre should be most important factor that you consider, and the best method of shipping would be the FCL (Full Container Load) Option.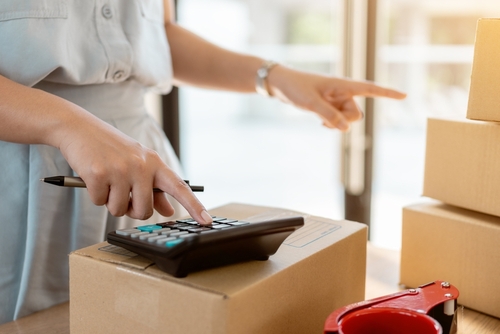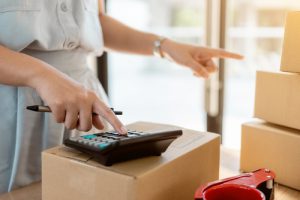 Other factors that would affect your International Move Cost
Optional Services
Apart from the basic shipment cost which include the services of packing, unpacking, ocean freight, customs clearance and delivery, you may opt for additional services such as transit insurance or specialized crating for your expensive / fragile items.
Special Handling
Another factor that may contribute to your shipment cost would be the handling of special items such as pianos or safes. These unique belongings necessitate extra labor, specialized equipment, and a high level of expertise to ensure their safe and professional transport. This often entails additional expenses, as the intricacies involved in moving such items demand a careful approach. Whether it's the delicate care required for pianos or the secure handling of safes, these specialized services are important considerations that can impact the overall cost of your move. Therefore, it's essential to communicate such requirements with your moving company upfront to accurately factor in these costs and ensure a seamless relocation process. As a guide, Upright Piano handling (inclusive of a specialized crate and delivery to ground floor in Australia) will cost roughly $700.
Access related charges
If your apartment building does not have an elevator, or certain items cannot fit into the elevator and need to be carried up or down, it will result in additional manpower needed to be deployed, and this will add to the cost of the shipment. Stair carry charges are approximately $25 per item per floor with a minimum charge of $100.00. The cost per item will decrease if there are more items to be moved. The total cost depends on how many items need to be carried up or down, and how many floors in total.
In Summary, an International Move to Australia from Singapore can range from SGD1200 to SGD13,900, which is mainly dependent on the amount of goods you want to ship. The groupage shipment option is great for small shipments and has a lower overall shipment cost. The FCL shipment option is more economical if you are shipping furniture along with home contents. The price per cubic metre decreases as the total shipment volume increases.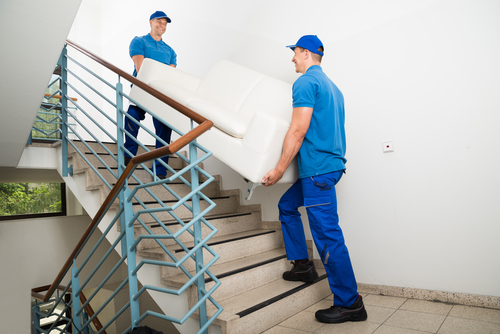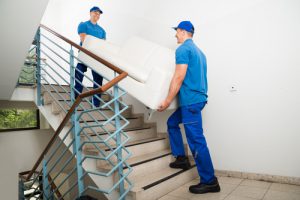 What services are included in our pricing above?
Our pricing includes the packing, uplift, freight, customs clearance, mandatory Quarantine inspection charges, all port charges and delivery of goods to your residence in Australia.
What services are excluded in the pricing?
Additional Services such as piano / safe handling, access related charges are excluded from the quote.
What additional services do you provide?
We provide handyman services, pet relocation services as well as storage solutions in Singapore and Australia. Let us know what you need and we can assess and work out the related pricing for your requirements.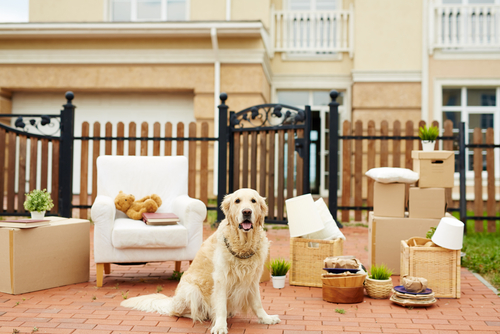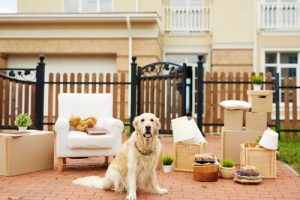 How Long does it take to ship from Singapore to Australia?
In general, transit times are between 14-18 days to all major ports (Fremantle, Sydney, Brisbane, Melbourne and Adelaide). Quarantine Inspections usually take 2 weeks but can go up to 4 weeks during summer where there is a surge in incoming shipments into Australia. An important thing to note is that it will take an extra 6 – 10 weeks to ship out your cargo from Singapore if you opt for a shared (groupage) service.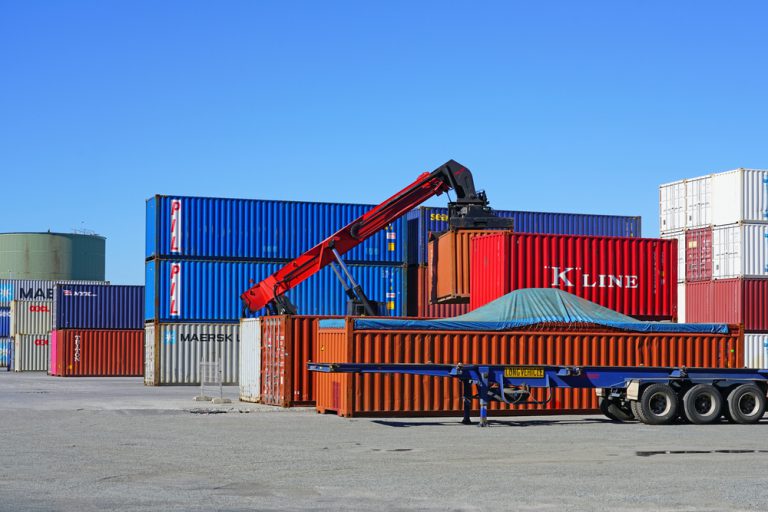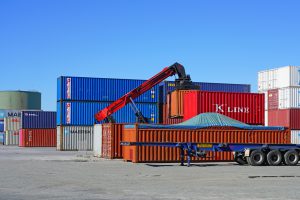 How do I get an accurate, all-in quotation for my move?
Contact us today and we will be happy to arrange for an in-home survey. When one of our sales representatives visits your home, we will be able to provide an accurate quote.
What happens during the in-home survey?
Our Surveyor starts by assessing the access to your residence and clarifying the rules for removals with your buildings' management and security office. This will help determine if there are any access related charges to be accounted for. They will then meet with you and take inventory of the items to be shipped to Australia. In doing this, we will be able to estimate the volume of your move, gather details on your required timeline and propose the best shipment option. During this visit, we will also check and advise if there are any items of quarantine concern and need to be treated / disposed before the shipment. We will also check for any items that need special handling / crating.
What happens after the Survey?
Once the survey is complete, all information is fed back to our pricing team who will put together a comprehensive quote for your move to Australia. We will send you the quote, and pending your acceptance, our operations team will secure your packing dates along with the necessary resources and required freight bookings. During this time, we will also reach out to you to gather documents well in advance for your shipment.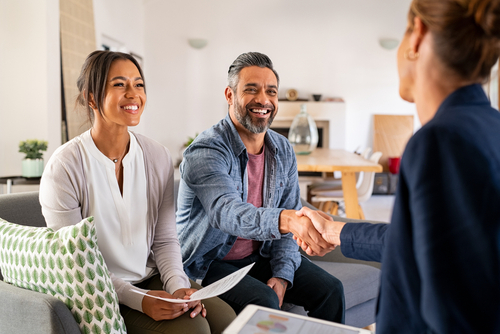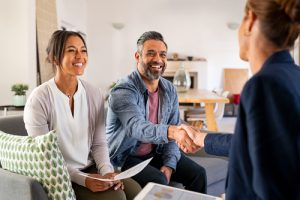 About CM Relocation
At CM Relocation, we understand that moving internationally can be a daunting process, and that's exactly why we stand out. As a proud FIDI affiliate, we adhere to the highest global standards in the moving industry, ensuring your belongings are treated with the utmost care and professionalism. Our commitment to excellence is reflected in our exceptional customer service, experienced staff, and specialized handling capabilities. While we may not always come back with the cheapest quote, we usually come back with one that offers the best value for money. What sets us apart is the peace of mind you'll gain throughout the journey. From exceptional customer service to comprehensive insurance coverage, we prioritize the safety and timely arrival of your cherished belongings. Don't just choose a moving service – invest in the promise of a seamless transition, supported by a trusted name in international relocation. Choose CM Relocation and experience the value that goes beyond the price tag.