Who may import Personal Effects into the United Kingdom?
Personal and household effects may be imported into the United Kingdom from Singapore to be free of Customs Duty and VAT (Value Added Tax). This can happen provided that, when moving, you have lived at least 12 months outside the UK, your effects have been owned and used for a period of at least six months prior to your departure and you are eligible to live in the United Kingdom.
Things to look out for when moving to United Kingdom
After assessing the budget and timeline when moving to the UK will include recommending the most suitable mode of transport. We currently offer the following relocation service options throughout into the UK:
The airfreight shipment is usually picked up, crated, and uplifted by an aircraft within 2 days of packing. Total flight time is less than a day but customs clearances in the UK may take up to 4 days. Fastest mode of shipping but also the one that costs the most when moving from Singapore.
LCL – LESS THAN CONTAINER LOAD SHIPMENTS
You are usually quoted on an LCL service when you lack the volume to fill enough space in a 20ft Shipping Container, and you do not have the time to wait for us to fill up a groupage container. After packing is done at Origin, your cargo will be sent to our freight forwarder who has a weekly sailing schedule. LCL Shipping from Singapore is economical for small shipments that are too urgent to be held for groupage shipments but are not time-sensitive enough to be sent via Air Freight. This, by our assessment, is the 2nd most expensive way to ship freight when moving to UK from Singapore.
FCL – FULL CONTAINER LOAD SHIPMENTS
FCL Shipments are the most economical mode once you have more than half a 20ft container worth of goods. This is because we book the whole container for your goods for relocation services, there are no freight forwarders involved in the process. There is no additional handling to be done – i.e. The container will be trucked to and loaded at your residence at Origin. It will then be sealed and shipped out. The next time you see it, it will be at your residence at your destination (if access permits). This is unlike LCL shipping, where containers need to get consolidated at origin and deconsolidated at destination, and often involves more transport.
Groupage shipping in the United Kingdom is by far the cheapest way to ship smaller shipments (below half a 20ft Container) to the UK. Shipments are packed and held in our warehouse until we fill up a container bound for the United Kingdom. Typically the waiting time at Origin can range from 4-8 weeks. This is for shipments that are not urgent in nature. Some of our customers use this option to ship the bulk of their goods and then book a very small Air freight shipment to ensure their essentials get there on time.
If you don't mind waiting a few weeks for your luggage to be shipped, groupage shipping can save you loads of money! Airfreight shipments are usually put in crates and are uplifted by an aircraft within two days. The overall process can take up to 4 days, but this way is the quickest.
MAKE YOUR RELOCATION PROCESS A SEAMLESS ONE!
The United Kingdom is a popular choice for many expats from all around the world. One of the world's top economies has loads of opportunities for people to find financial success due to the excellent employment opportunities and high standard of living. Paired with the beautiful scenery with a mix of Modern and Victorian-era architecture and you've got yourself a great place to live in. Moving to the UK from Singapore can be a hectic process filled with paperwork. However, with a little bit of elbow grease, once you've become eligible and compiled the necessary documents—you can finally be a resident of the United Kingdom!
Moving to the United Kingdom from Singapore can be seamless and hassle-free; just give us a call, and we will provide you with the best services you have ever had!
Restricted and Dutiable Items in United Kingdom
The following items are controlled and must be declared as they may require inspection and sometimes certification from the origin country.
Items prohibited in United Kingdom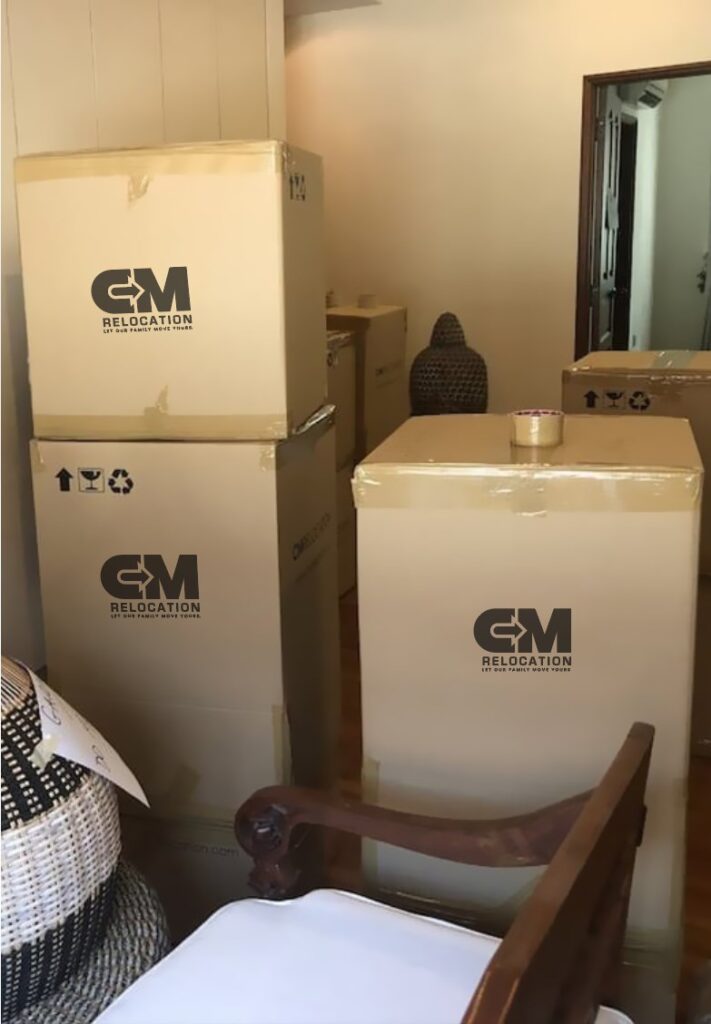 Moving to United Kingdom can be easy
The United Kingdom, otherwise known as Great Britain, is a sovereign state of Europe, with the capital being London. The UK is known by most as a beautiful country with majestic Victorian-era buildings and fantastic scenery. So if you have decided to permanently move to the United Kingdom, then we have the best moving packages for you!
Moving to the United Kingdom from Singapore is easier said than done. Because of how popular the country is, thousands of aspirants strive to relocate to the UK to improve their financial situations. The opportunity to grow is astounding in the UK; however, it also means fitting their strict requirements.
The next challenge is ensuring the safety of your belongings. You need to acquire the proper documents, especially if you are moving with your pets, to avoid any type of delay. Lastly, clients are also encouraged to ensure that they have the appropriate health cover in place. If you aren't familiar with any of the relocation services in the United Kingdom, you're in for a lot of trouble. Losing track of your luggage and ending up with a missing item or two is common for many people who move to the UK.
Lucky for you, CM Relocations is here to help with keeping your belongings safe and making your move to the UK from Singapore as stress-free as possible. We also understand that fragile items are at risk during the moving therefore it is our responsibility to keep them intact during the entire moving journey!
The best partner to organize your move
If you're planning on moving to the UK from Singapore, you may be stressing about how you'll be able to get your stuff there with you on time, without having to deal with losing some of them in the process. If you're bringing along many personal items with you to the United Kingdom, you may want to start looking for relocation companies to help you move.
There are loads of relocation services on the market; however, when it comes to choosing a reliable one that can help make moving seamless—the obvious choice is to go with CM Relocation. With accurate estimates of when your items will arrive and a 24/7 moving consultant that you can contact throughout your relocation process, you can rest assured knowing that your items are being taken care of properly. We have an online tracking option that helps you keep track of where your items are currently at during the shipping period. We provide high-quality packaging, ensuring that none of your items break during the moving process.
We are a professional moving company that engages with valid agents with External Temporary Storage Facility (ETSF). We only engage with these agents to ensure that everyone within our process adheres to proper procedures and that we are capable of:
Calculate Duty and Taxes on all dutiable shipments;
Store Items under Bond; and
Move shipments to the warehouse for clearance.
These capabilities allow us to avoid shipments stuck in facilities or ports until the clients have their Transfer of Residence (ToR) number.
Talk to us today and avail the best relocation service in the United Kingdom and Singapore alike!