CM Relocation is an International moving company based in Singapore. Over the years of organic growth, mergers and acquisitions, we have grown to be one of the leading locally owned moving companies in Singapore and serve private individuals as well as corporate, government and military customers. Our founders and senior management team have a combined experience of over 50 years in the International Moving Scene. We pride ourselves on being able to offer premium international moving services along with competitive pricing for our customers, which we achieve with the use of technology as well as efficient planning mechanisms throughout our organization as well as our supply chain.
We provide a seamless door to door moving experience which means you don't have to lift a finger. Our basic services include packing, moving, freight, customs clearance and delivery at destination.
Whether you need storage because you are moving internationally, locally or just need more space at home, we will be able to provide the best solution for you. We can provide packing, moving and secure storage services that are affordable and safe.
A Variety of Freight Options
Depending on the size of your move (volume), and the urgency of your shipment, we provide multiple freight options for International Moving – FCL, LCL, Air and Groupage Services.
Our specially trained commercial relocation and project management team are experts when it comes to relocating your office and ensuring minimum downtime and disruption to your business.
We assist to procure insurance for you, and ensure you have adequate coverage throughout the move, even if you need additional coverage to protect you during storage of your goods.
Whether you are moving across the country, or across the street, we offer premium local moving services including packing, moving and unpacking services.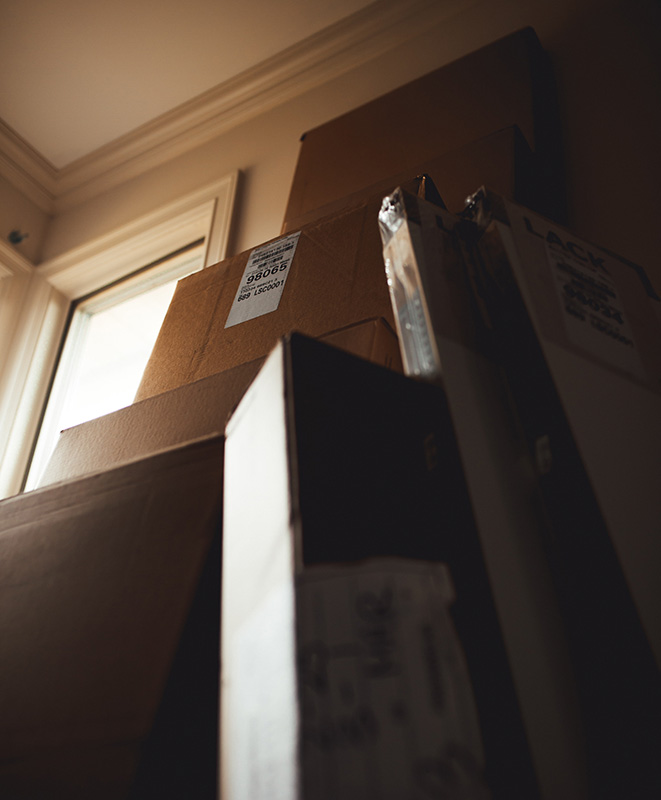 We focus on understanding our customers' requirements and always propose the most viable and cost-efficient solutions. Our flexibility in adapting to new commercial requirements enables us to work quickly with our customers if changes need to be made in their workflows and processes. Our fleet and team size as well as experience in the industry brings flexibility and agility to provide excellent service.
Always improving our business capabilities and competence by investing in our people and technology. Integration of Information Technology where possible to save valuable time so that our team can focus on communication with customers. Analyse past data, monitor and identify trends in order to plan for future improvement and building new capabilities.
CM Relocation is a leading moving company that provides a seamless move experience. We know that relocation is one of life's biggest events and aim to make it as simple as possible.
We pride ourselves on working as a family to serve yours. Our team of dedicated professionals are committed to making sure that the experience is a good one for everyone.
We provide a door to door moving service. This means that we are fully committed to ensuring constant communication, timely updates and fast responses to your queries / needs.
Fill out our online enquiry form or call us today.
A member of our team will visit you at home to assess your move
Now that we have your requirements, we will send you an official quote
Let us know your preferred dates in advance and we will secure the resources
Our Crew will show up at your home for the packing and loading process
Now your goods are on their way, either by Air, Land or Sea, Status updates will be provided by our office.
Your goods are arriving at its destination and will undergo Customs Clearance at the destination, at this stage we will be organising the upcoming delivery.
This is the final milestone, we will be performing the final delivery and destination services at destination.
Our accreditations / affiliations


We had to do an unconventional move under forced circumstances, while other companies punched the numbers and came back with eye watering quotes because of the Covid landscape, Kelvin searched high and Low to find a different solution, collaborated with a firm in the destination country and worked the angles trying to help us manage costs and logistics. More than being satisfied customers we are a family grateful to someone who went beyond expectations to help us. Thank you so much, Kelvin
Singapore to East Coast, Canada
We moved back to Sydney in September 2019. After assessing all major removalists, we opted for CM relocation as they were more attentive to our needs and provided quick feedback. They made our move very seamless and kept us informed of relevant updates, even when our stuff was already at the Sydney port.
Singapore to Sydney
Australia
Impressive service! I worked with CM for my move from Singapore to Istanbul. Kelvin was very accessible and responsive from the getgo, and that was a big part of the reason I wanted to work with them. The personal touch and the feeling of trust it generated made all the difference. The packing team was very kind, and they did a superb job. I strongly recommend CM for any international move.
Singapore to Istanbul
Turkey